Letter of Recommendation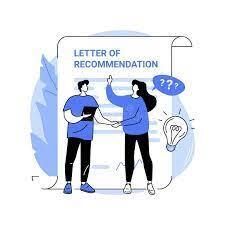 How to Ask for a Letter of Recommendation
---
Asking for a letter of recommendation can be tricky sometimes. Ask yourself the questions below to help determine who you should ask to write you a letter. 
Can this person talk about my potential for college/scholarship?
Have I known this person long enough?
Can they write me a detailed letter? 
Once you've asked yourself these questions and determined who you will ask for a letter. Ask them in person if possible, if not send them an email! Remember the following. 
Be personal about the ask 

Why do you want them to write this letter? Why is it significant to you? 

If they say yes send them the following: 

What the recommendation is for

An up-to-date resume

Relevant work habits, academic successes, or skills (Take a look at the brag sheet resource!) 

Requested due date (if needed) and where to send the recommendation

They don't have to say yes. 

If you are met with someone who is unable to write you a letter, it's okay! 

Tell them thank you regardless

Begin to look for other recommenders
Once they've written your letter remember to say thank you! This can be a simple notecard, letter, or email. Just remember to showcase appreciation for this person. 
Letter of Recommendation Resources 
---
Brag Sheet Template

While you don't need to write a brag sheet, it can be helpful to have all of your interests, accomplishments, etc. on one page in order to make writing a letter easier. 

How to Request Letters of Recommendation 

Check out the ACT's tips on asking for a letter of recommendation.