WPSF scholarship graduates on path to becoming positive contributing members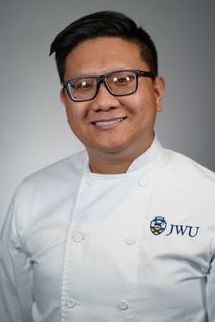 Paul Tran graduated with a Bachelor's Degree in Culinary Arts and Food Service Management from Johnson & Wales in December 2019 and will be completing his Master's of Business Administration in Fall 2020! He is doing all this in just 4.5 years! Paul was involved in the Vietnamese Eucharistic Youth Movement (VEYM) while at Johnson & Wales University and thoroughly enjoyed his Culinary Arts Labs. Congratulations Paul!
---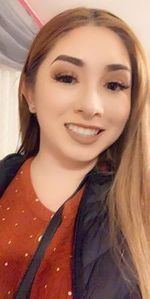 Mahelet De Anda is getting an Associates of Science from Front Range Community College! She will be transferring to Colorado State University this fall to earn a Bachelors Degree in Neuroscience and minor in Psychology. While at FRCC, she was involved in TRIO SSS and National Society of Leadership and Success. She is also a LSAMP scholar -- a group of dynamic students pursuing STEM pathways involved in research, peer learning, mentoring, and networking.
"I've learned so many things in college so far but most importantly, I learned that I am capable of pursuing a higher education which was the main goal."
Congratulations Mahelet! We are looking forward to continuing on this journey with you.
---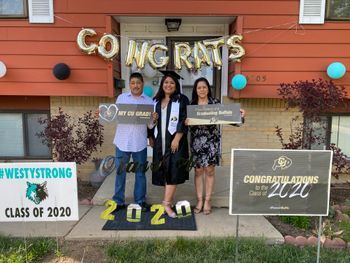 Marlenne Montanez is graduating from the University of Colorado - Boulder with a Bachelor of Arts in Speech, Language, and Hearing Sciences & Psychology. While at CU Boulder, she was involved in the McNairs Scholars Program, Miramontes Arts and Sciences Program, Pre-Collegiate Development Programs, Student Health Advisory Board at Wardenburg, Alternative Breaks, and member of the Theta Nu Xi Multicultural Sorority, Inc. We're so proud to note that Marlenne is graduating with a degree designation magna cum laude after successfully defending an honors thesis! As you can imagine, this is an achievement Marlenne is very proud of. Marlenne will be attending Rush University Medical Center in Chicago, IL. beginning this fall to work towards earning a Doctor of Audiology Degree (Au.D).
Congratulations Marlenne! We are so looking forward to seeing what you do in the future.
---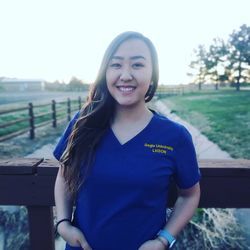 Shelly Lor received the Leadership scholarship from the WPS Foundation in 2016 and graduates from the prestigious Regis University with a Bachelors of Science in Nursing! While at Regis, she was heavily involved in things like the North Suburban Medical Center as a Nursing Hostess and the Regis Student Nursing Association. One of the things that Shelly's time at Regis will most stick with her is the way she felt when providing care. "It gets me excited that as a nurse, I'll have the ability to provide care, compassion, and resiliency for and with my patients and colleagues".
Something tells me Shelly will be a fantastic nurse! Congratulations Shelly!
---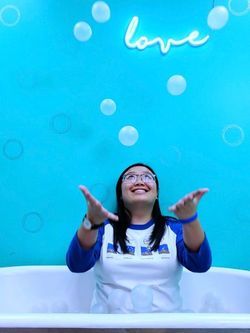 Thanh Tu Nguyen is a Westy alum that is graduating from Colorado State University - Fort Collins this May. She is receiving a Bachelors of Science in Mathematics Education AND Bachelors of Arts in Sociology...at the same time...in four years! She is proud of her involvement with CSU's Alternative Breaks program which is  'an immersion experience into different cultural, environmental and socioeconomic communities across the nation'. This program allowed her the opportunity to serve different communities both domestically and internationally. She was also heavily involved in SEED Ministry.
Thanh Tu was offered [and accepted] a teaching position at Mountain Range High School in Westminster Adams 12 Five Star Schools District.
---
Impact of COVID-19 on WPS scholars in college
Click on each student name below to hear what our students are saying!
2019 ACSF Scholarship Recipient
Colorado State University – Fort Collins

2019 Peierls Scholarship Recipient
MSU Denver

2016 Peierls Scholarship Recipient
MSU Denver

2018 Scholarship Recipient
CU Denver

2018 Spirit of 76' Scholarship Recipient
CSU Fort Collins

2016 ACSF Scholarship Recipient
CU Boulder
Graduating May 2020

2018 ACSF Scholarship Recipient
FRCC

2019 ACSF Scholarship Recipient
CU Boulder

Yamileth Salinas

 "Because of COVID-19 CU Boulder has moved to online classes. I moved out of the dorms early and am now living at home. Most of my classes are just assignments that get posted on Canvas, but others are through ZOOM. It has been difficult transitioning to online classes especially for my physics class that is group based. In that class we would conduct experiments together but that is no longer possible. Currently I still have work study and am working from home but the rest of my family has not been able to work."

 

2018 Peierls Scholarship Recipient
FRCC

2017 Scholarship Recipient
Regis University

2019 Peierls Scholarship Recipient
Metropolitan State University of Denver